Project Cargo
Project cargo has to do with the transportation of shipments that are part of large industrial projects.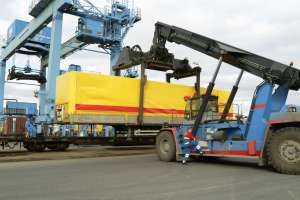 In general, this type of cargo is usually of large dimensions, considerable weight and requires a high degree of complexity for optimal transportation.
In SN Freight Shipping SAC, we take care of project cargos of break bulk, oversize and special container loads. Our careful handling ensures their transport to occur without any issues, making it one less thing to worry about for the individual responsible for its shipment.
Things we do:
Load, tie and secure the load at the port of origin or nearby depot.
We can grab and deliver to any part of the country.
We arrange notifications if required.
Stowage, mooring and storage service at port.
Customs clearance and documentation.